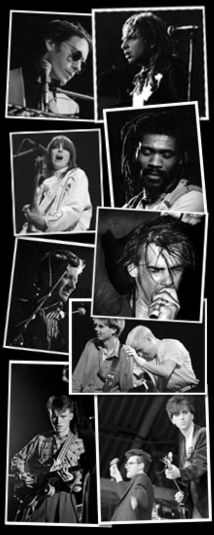 In the 1980s, I photographed rock concerts both for my own pleasure and for Bristol's Venue magazine. A year or two ago, I began the process of digitising the 1,000 or more black and white negatives I took.
Most of them have never been seen before - I don't even know who a few of the artists are - but I've been happy to find that many of the images are better than I remembered. I'm putting some of the results on this website and I intend to add a dozen or two each month.
I've photographed The Smiths, The Clash, Elvis Costello, Nick Cave, Squeeze, Yazoo, Hugh Masekela, The Blue Aeroplanes, The Beat, Ian Dury & The Blockheads, The Undertones, Orange Juice, The Pretenders, Dexy's Midnight Runners, Hanoi Rocks, Wreckless Eric, Talisman, John Cooper-Clarke, BB King, Martha Reeves, The Brilliant Corners, The Alarm, Frank Chickens, The Mad Professor & The Wild Bunch, Spear of Destiny, Yellowman, Tom Verlaine, Crazy Trains, The Christians, The Monochrome Set and very many others... I'll Tweet when new pictures are put up, so you might want to follow me on Twitter.
Paul Norris
New book out in April called Glastonbury Festival Myths and Legends that features some of the Smiths' photos I took at Glastonbury 1984.
It's by Marc Leverton who did some great books on Banksy too.
It's well worth a look.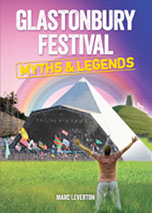 © All images are copyright Paul Norris 2013